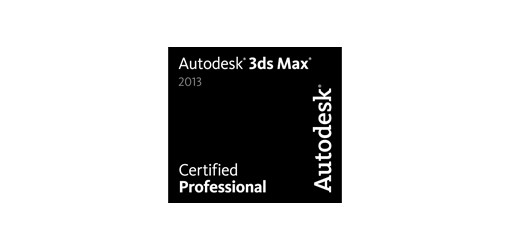 Last week I took advantage of one of Autodesk's 'Open Doors' events to visit one of their Authorised Training Centres and take a free accreditation exam in 3DS Max and, despite the fact that I've been using Max for about 12 years, I was slightly nervous about it.
Firstly there's the whole 'exam' thing of it; I've not been in examination conditions since I was 16 (which was quite a while ago!), but there was also the nagging feeling that the exam would be filled with questions on the stuff I never use in Max, I don't really do character animation for example so I was dreading a load of complex question on IK solvers or the like.
I needn't have worried though as the tests were not that fiendish and I got through both the Associate and Professional exams without any problems (what was it Chris Tarrant used to say; "the questions are always easy when you know the answers") and I'm now the proud owner of a shiny badge from Autodesk that says I know what I'm doing; I pretty much knew that anyway but still, the approbation is nice ?
I'd recommend taking advantage of the 'Open Doors' events to anyone else considering an accreditation exam in Max (or any of Autodesk's other software), and would like to say a big thanks to James and the team at Cabs-CAD where I took the test.
CT